T8 LED Five Foot Freezer Cooler Tube Replace Your Fluorescents
SKU:

GS-T8-FC-5-W

Type:

Non-Dimmable
T8 LED Five Foot Freezer/Cooler Tube




SKU: GS-T8-FC-5-W
This LED T8 Freezer/Cooler Tube is the perfect replacement for Refrigerated Display Cases, Freezer Display Cases, Walk-In Coolers, Walk-In Freezers and Cold Storage Facilities. It replaces your existing fixtures with no ballast or starter required. The Five Foot T8 LED Tube has 2,420 Lumens of 5,000 Kelvin White Light making it a good choice for reducing power consumption, while lasting five times as long as fluorescents and using half the energy. Product now utilizes an external driver. *This product is eligible for rebates from participating utility companies and backed by a 5-Year Warranty.
NOTE: When retrofitting LED T8 to a Fluorescent T8 Fixture, the ballast must be by-passed when present and our LED Driver installed. Eliminating the ballast saves additional costs related to maintenance, energy consumption and performance. Additionally, by-passing the ballast will insure no RFI interference or audible buzz is ever created.

*Freezer/Cooler Installation Instructions Are Available For Download Here

Brand: Lumen Essence
Compare To: 75 Watt T8 Fluorescent
Cover: Clear
Length: 58 Inches
Color (Kelvin)
Temperature: 5,000K
Diameter: 1.0 Inches
Wattage: 22 Watts
Volts: 100-277V AC
Standard Beam Angle: 240 Degrees
Light Source: 384 SMD LED
3 Foot Waterproof Cable
5 Year Warranty
Lumens: 2,420
UL, DLC, FCC & NSF Certified
Product Inquiries: SKU: GS-TS-FC-5-W
(800) 541-5006 < TapToCall

Sign-In or Create an Account
Fast Help Instant Message Us
Home Page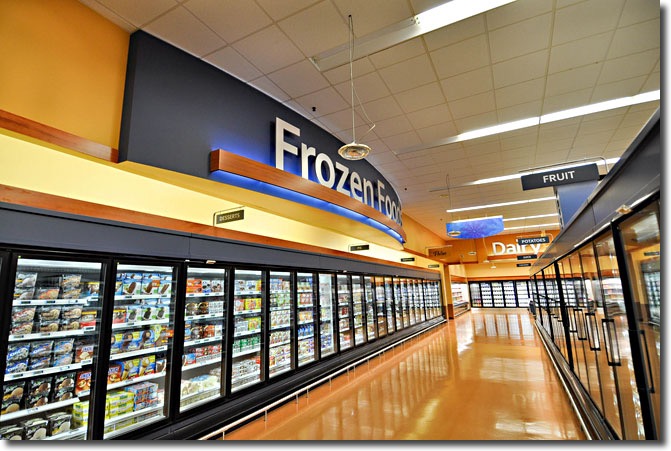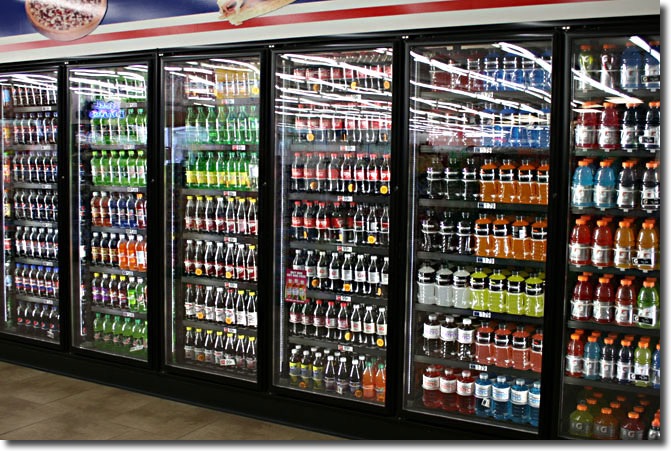 Write a Review
I am glad that i found this supplier i have purchased and installed many of these lights for commercial refrigeration and have had very good luck with them.

Very easy install, nice product

My customer is very pleased with this product!

Replaced 6 vertical door lights and 4 ceiling lights in florist walk-in/ display cooler.
Easy install loos great.

Extremely easy to install. Surface mounts between existing lights tombstones with self tappers. Brilliant light brightens the drink cases immensely.

The 5 ft LED freezer/cooler lights are easy to install and look good.


Purchased to replace the 5' T12 tubes in my cooler. Very brite and simple to install. Will buy more.

Easier to install then what I thought

This was my first LED Cooler Freezer Tube Install
Sourced product on Internet for my client and found LED Global based in California. Very helpful in giving me the information I requested to be sure I chose the correct product for my client.
The tubes do not need to install into existing fixture. The tubes are self contained as a single unit. Simple installation. All you do is wire line voltage to front leads on tube by/passing the ballast. Received 5 Year warranty to assure quality and reliability. Rebate was available also since these tubes have Design Light Consortium listing which the Utility company requested.

I can't find your product on the DLC QPL

So many utilities and non-profit energy companies require the Design Lighting Consortium listing that it is unfortunate that I cannot find yours on their list.

LED Global Supply

LED freezer cooler tube is DLC cert. and on the QPL.

You need to use the MANUFACTURER part # that is on the bulb zy##########

Always check before you purchase

I have been searching the web for a quantity of 4 foot led tubes to replace our 32 watt fluorescent for about a week
Very confusing out there. You have wattage. You have kelvins. You have lumens. You have UL. You have DLC, You have single ended power. You have dual ended power. Have seen tubes for as low a $9.95 up to $39.95. You almost need to be a rocket scientist to purchase the proper product.
Let me cut to the chase

LED Global has the highest Lumen tube on the internet for the lowest cost with a 5 year warranty and fast shipping.
We did a dual ended power connection to avoid replacing the shunted tombstones. Yea I now know what a shunted tombstone is. Amazing!!



I replaced the old lights in my 4 glass door freezer with the and was really pleased. I was not expecting them to be that bright.
They were easy to install to install and wire up. great product and great price.
LED GLOBAL SUPPLY
RETURN POLICY
If your return qualifies, we will issue an RMA number and provide you with an address and return instructions.
We must receive the product within 14 days of our RMA issuance-authorization.

You may return products within 15 days of shipment date, subject to the following:

1. All returns and exchanges must include a copy of the invoice or order number.
2. All returns must be approved by LED Global Supply. The "Return Merchandise Authorization" (RMA) number you are issued must be clearly marked on the outside of the box.
3. Return product must not have been used, installed or modified in any way.
4. Products must be in their original cartons and boxes and shipped with sufficient packaging material to ensure that they are resalable.
5. All ancillary items must also be returned and be in salable condition.
6. Return shipping is the responsibility of the customer.
7. Special orders and custom kelvins and custom beam angles products are sold as a final sale. These orders are non-returnable/ nor are they non-refundable, under any circumstances.
8. Cut products, such as strip lighting is non refundable.
9. Special orders and sales are non-refundable/non-returnable
10. After 15 days, a restocking fee of 20% may be applicable, plus the cost of the shipping will be withheld from the refund for products without manufacturer's defect.
11. We are not responsible for product returned without an RMA number.
12. LED Global Supply reserves the right to substitute comparable brands and styles, and repair or refurbish warranty products if necessary to satisfy the warranty exchange, based on stock on hand.
13. All orders over $2000.00 are non-refundable for credit under any circumstances and do not qualify for our 15-day money-back program.
CANCELLATIONS
If you would like to cancel a lighting order and we are able to do so before it ships, there will be no additional cost.
If your order has shipped, it cannot be cancelled and is subject to the return policy.

WARRANTY
All LED products are warranted against defective parts, labor and materials.
Warranty does not cover incorrect installation or misuse , abuse, acts of god or animal-insect infestation.

If your product fails within the warranty period: Call our Toll Free number at (800) 541-5006.
Or use our online RMA Request form here: https://ledglobalsupply.net/rma
Customer service will review your request, will issue an RMA number for return of product for credit or replacement (replacement only after 15 days).
Once approved RMA product is received and verified as ours: Replacement product usually ships in 24 hours at no additional cost.
ORDERS
LED Lighting orders can be placed online or by calling us Toll Free at: (800) 541­5006.
Phone orders can be placed from 8 am to 5pm (PST) Monday through Friday.
For larger orders, we encourage you to call for assistance to insure that your order is correct.
Feel free to order online anytime.

CUSTOM LED LIGHTING
LED Global Supply can offer special orders, such as custom kelvins and beam angles. Extra lead times may apply.

SUPPORT SERVICES
If you have any questions about your order, email them to info@ledglobalsupply.com
Email all technical assistance questions to: sales@ledglobalsupply.com - Your email will be answered by our Technical Department within 24 hours.

SHIPPING
We Do Not Ship To P.O. Boxes.
Since we are an Internet Based LED Sales Company, our inventory is dynamic and subject to change at any time. Larger quantities may require additional lead time for shipping.
Orders will ship FED EX Ground. Expedited shipping is available upon request. Expedited shipping must be requested by phone to confirm additional costs. Special rates would apply.
Brand: Lumen Essence
Cover: Clear
Color Temperature: 5,000 Kelvins
Wattage: 22 Watts
Standard Beam Angle: 240 Degrees
3 Foot Waterproof Cable
Lumens: 2,420
Compare To: 75 Watt T8 Fluorescent
Length: 58 Inches
Diameter: 1.0 Inch
Volts: 100-277V AC
Light Source: 384 SMD LED
5 Year Warranty
UL, DLC, FCC & NSF Certified
Product Inquiries: SKU: GS-T8-FC-5-W
(800) 541-5006 < TapToCall

Sign-In or Create an Account
Fast Help Instant Message Us
Home Page