1,000 Watt LED Corn Bulb Retrofit


208-240-480V AC Step Down Available




GS-CE40-250HBQ-W
This LED retrofit corn bulb will replace up to a 1,000 watt metal halide or high pressure sodium bulb. At 200 watts and 29,000 lumen's, it is the perfect commercial LED retrofit for 1,000 watt metal halide or high pressure sodium lamps. Consuming only 200 watts it produces 5,000K-5,700K and utilizes a full 360-degree beam angle, making it an ideal choice for lighting commercial and industrial spaces.

Consider this retrofit for spaces such as warehouses, storage rooms, factories, supermarkets and shopping malls. The bright lumen's generated and high power of this corn bulb is very energy efficient. It is eight times as efficient as incandescent bulbs, five times as efficient as metal halide and high pressure sodium lamps, and twice as efficient as compact fluorescent bulbs. The bulb is equipped with an internal driver and cooling fan for safety and reliability. Comes with a industry leading 5 year warranty.

NOTE: When retrofitting LED to HID fixture, ballast must be by-passed when present. Eliminating the ballast saves additional costs related to maintenance, energy consumption and performance. Additionally, by-passing ballast will insure no RFI interference or audible buzz. *Not Suitable For Totally Enclosed Fixtures.
Brand: LED Global

Compare To: 1,000W HID

100-277 VAC or 480 VAC Option

CRI: 80

Length: 11.75 Inches

Kelvin: 5,000K-5,700K

Diameter: 5.20 Inches

Wattage: 200 Watt

Volts: 100-300V AC

Standard Beam Angle: 360 Degrees

Light Source: 1078 SMD LED 2835

Lumens: 29,000

Non Dimmable

BASE: E39 Mogul

DLC ETL LDL Listed
Product Inquiries:
SKU: GS-CE40-250HBQ-W
(800) 541-5006 <TapToCall

Sign-In/Create Account
Instant Message Us
Home Page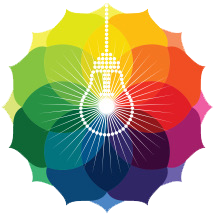 Write a Review
480V 300 watt LED corncob

Bought a few of these to start a high bay retro fit. 30+ ft. ceiling. Very impressed with the light output compared to the metal halides in the same area

This is a great product. I have been using them for 2 years now and work great. my customers are very happy

Shoe Box Solution Supreme

Here is the hot tip
Use the External Driver version for your Shoe Box Fixtures. This avoids any overheating problems. Yes LED's do generate heat and the external driver will avoid this potential problem
Bulb has 5 year warranty and the ballast needs to be removed (This is a good thing) Bulb is not cheap but the light is very high quality and the energy savings is phenomenal. You do the math 9 Fixtures going from 9000 Watts to 1800 Watts of usage.

I was looking to replace 1000 watt metal halide bulbs in a parking lot. The transformer was going to cost $1000.00 plus the bulb. This bulb performed as promised and is as bright as the bulb replaced.

Does as advertised. time will tell. so far so good.

Trying out bulb in large hall of 1000w metal halide.
Light output is close to metal halide. Color is a little bluer.
Love the instant on.
This is handy when the power blinks.

Lamps performed as advertised. Output seems to equal or exceed Metal Halide lamps we used to have. Have to see how long the service life will be.

My customer was very pleased

My Car dealer client hired me to replace the existing 1000 watt mh bulbs with led.
Led global had a 1000 watt led replacement product.
Before we ordered 48 units we purchased 2 to do a test. The product was unanimously approved by the owner and gm.
Balance of order was shipped quickly as promised. Gave 4 stars to evaluate the light over time and the warranty

Replaced our 1000 Watt HID with these LED Retrofit bulbs.
Ballast had to be removed from fixture (no big deal) bulb fit into existing mogul base socket. No other components or modification was needed, Converted fixtures in less than 15 minutes. No more ballast repair or cost. Great light quality and intensity.


Really duplicates a 1000 watt metal halide output but with a better quality light.
Would give it 5 Stars but bulbs are big upfront investment

Very easy to install (took about 30 minutes). I replaced one 1000 watt flood light at for one of my customers and he now wants ALL of them replaced. I have ordered four more of the 1000 watts and 10 of the 250 watt retrofits. I'm VERY pleased with the result. Great service as well.

This light is unbelievable. Replaced 1000 Watt HID. Love the fact that the bulb has internal driver and internal cooling fan for a single component install.
If you want bright then this is the bulb to consider. Talk to Scott at LED Global he is knowledgeable and very helpful in answering questions. Was surprised with the fast delivery

Changed over street lamps to this product. Was a nice decision.
LED GLOBAL SUPPLY
RETURN POLICY
If your return qualifies, we will issue an RMA number and provide you with an address and return instructions.
We must receive the product within 14 days of our RMA issuance-authorization.

You may return products within 15 days of shipment date, subject to the following:

1. All returns and exchanges must include a copy of the invoice or order number.
2. All returns must be approved by LED Global Supply. The "Return Merchandise Authorization" (RMA) number you are issued must be clearly marked on the outside of the box.
3. Return product must not have been used, installed or modified in any way.
4. Products must be in their original cartons and boxes and shipped with sufficient packaging material to ensure that they are resalable.
5. All ancillary items must also be returned and be in salable condition.
6. Return shipping is the responsibility of the customer.
7. Special orders and custom kelvins and custom beam angles products are sold as a final sale. These orders are non-returnable/ nor are they non-refundable, under any circumstances.
8. Cut products, such as strip lighting is non refundable.
9. Special orders and sales are non-refundable/non-returnable
10. After 15 days, a restocking fee of 20% may be applicable, plus the cost of the shipping will be withheld from the refund for products without manufacturer's defect.
11. We are not responsible for product returned without an RMA number.
12. LED Global Supply reserves the right to substitute comparable brands and styles, and repair or refurbish warranty products if necessary to satisfy the warranty exchange, based on stock on hand.
13. All orders over $2000.00 are non-refundable for credit under any circumstances and do not qualify for our 15-day money-back program.
CANCELLATIONS
If you would like to cancel a lighting order and we are able to do so before it ships, there will be no additional cost.
If your order has shipped, it cannot be cancelled and is subject to the return policy.

WARRANTY
All LED products are warranted against defective parts, labor and materials.
Warranty does not cover incorrect installation or misuse , abuse, acts of god or animal-insect infestation.

If your product fails within the warranty period: Call our Toll Free number at (800) 541-5006.
Or use our online RMA Request form here: https://ledglobalsupply.net/rma
Customer service will review your request, will issue an RMA number for return of product for credit or replacement (replacement only after 15 days).
Once approved RMA product is received and verified as ours: Replacement product usually ships in 24 hours at no additional cost.
ORDERS
LED Lighting orders can be placed online or by calling us Toll Free at: (800) 541­5006.
Phone orders can be placed from 8 am to 5pm (PST) Monday through Friday.
For larger orders, we encourage you to call for assistance to insure that your order is correct.
Feel free to order online anytime.

CUSTOM LED LIGHTING
LED Global Supply can offer special orders, such as custom kelvins and beam angles. Extra lead times may apply.

SUPPORT SERVICES
If you have any questions about your order, email them to info@ledglobalsupply.com
Email all technical assistance questions to: sales@ledglobalsupply.com - Your email will be answered by our Technical Department within 24 hours.

SHIPPING
We Do Not Ship To P.O. Boxes.
Since we are an Internet Based LED Sales Company, our inventory is dynamic and subject to change at any time. Larger quantities may require additional lead time for shipping.
Orders will ship FED EX Ground. Expedited shipping is available upon request. Expedited shipping must be requested by phone to confirm additional costs. Special rates would apply.