T8 LED Freezer Cooler Six Foot Tube To Replace Florescent's
SKU:

GS-T8-FC-6-W

Type:

Non-Dimmable
6 Foot T8 LED Freezer Cooler Tube


SKU: GS-T8-FC-6-W
Now with Internal Driver.
This T8 LED Cooler Freezer Tube is a DLC Approved and Certified Product. It is the perfect replacement for refrigerated display cases, freezer display cases, walk-in coolers, walk-in freezers, and cold storage facilities. The T8 Tube will replace your existing fixtures with no ballast or starter required. Producing 2,420 Lumens of 5,000 Kelvin white light, it uses half the energy and lasts five times as long as a fluorescent. Installing our T8 Cooler Freezer LED Tubes will prove to be a very cost affective choice in your quest to reduce the costs of your utility bills. You will be glad you converted, and it will prove itself over time. Contact us for additional information about this product. Use our product request form below.

Six foot Freezer/Cooler Tubes only come in clear (no frosted available).
NOTE: When retrofitting LED T8 to Fluorescent T8 fixture, ballast must be by-passed when present and our LED Driver installed. Eliminating the ballast saves additional costs related to maintenance, energy consumption and performance. Additionally, by-passing ballast will insure no RFI interference or audible buzz.
*Freezer/Cooler Installation Instructions Are Available Here

Brand: Lumen Essence

Compare To: 75W T8 Fluorescent

Cover: Clear

Length: 67 inches

Color (Kelvin) Temperature: 5,000K

Diameter: 1.0 Inches

Wattage: 22 Watt

Volts: 100-277V AC

Standard Beam Angle: 240 Degrees

Light Source: SMD LED

3 Foot Waterproof Cable

5 Year Warranty

Lumens: 2,420

UL, DLC, FCC & NSF Certified



Product Inquiries: SKU: GS-T8-FC-6-W
(800) 541-5006 < TapToCall

Sign-In or Create an Account
Fast Help Instant Message Us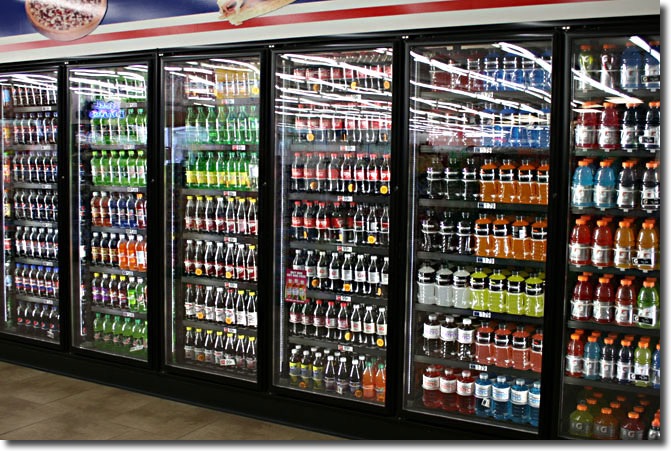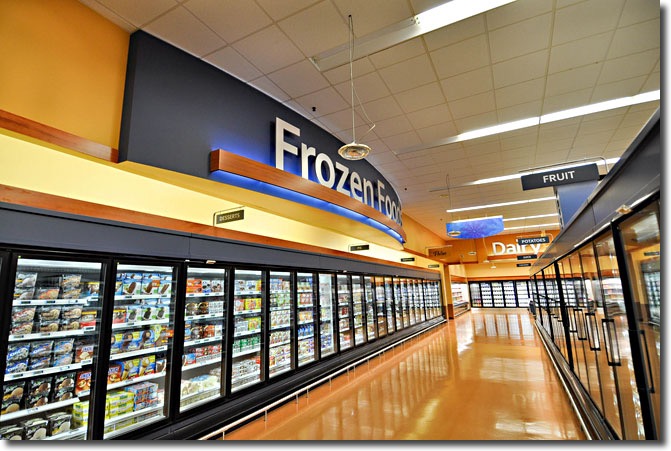 Write a Review
Global l.e.d. lighting, tops in it's field

Great service over the phone. delivered on time. When the L.E.D lit up, so did my customers eyes Good job global.

Replaced 6 Foot Cooler Tubes with your LED with internal Drivers. Very easy to install but you need Dead End Caps for one end and the wire lengths are twice whats needed for cooler and freezer . But we made them work and were happy with them

Replaced all our old fluorescent 6 foot tubes with these integrated
DLC LED product. The light is unbelievable. Our Beer sales really did increase and it must be the lights. Energy bill is way down and we did get rebate with the Design Light Consortium listing.
Fast delivery and we did receive volume pricing.
Talk to Scott he was a big help

Purchased the 6 foot led tubes for our Coolers. What a big difference in the quality and intensity of the light.
Our regular customers noticed the difference right away. Very pleased with the results and very pleased with the energy savings and utility company rebate.Product shipped from California same day as ordered. Highly suggested


Our Electrician replaced our old 6 foot fluorescent tubes with these LED integrated tubes
What a difference in light quality. The Soda and Beer display shine like a star. Product has Rebate DLC to help in reducing the initial cost
Fat delivery and great service by the nice people at LED Global Supply Inc. Talk to Scott. He really knows what his is talking about


Consistent color--easy install.

We recently installed 20 of these tubes in our retail cooler/freezer in our convenience store, replacing 17-year-old fluorescent fixtures. What an improvement! I searched for awhile before choosing these fixtures, and I made the right choice. The angled LED's cast a wide angle of bright white light, even when positioned nearly up against the retail shelves. And the drivers being internal drastically cuts down the installation labor. My installer budgeted me TWO GUYS for TWO DAYS to rip out the old fluorescents and install these new ones. Instead, the guys were totally done in 5 HOURS. I was thrilled.

We've only had them in for a week now so I can't comment on longevity at this point, but I feel assured that I purchased a quality product.

Lastly, LED Global Supply was amazing to work with. The phone was answered by a real person (Scott) who had the answers to every one of my questions off the top of his head because he also physically handles these lights and is familiar with them. He gave me a volume discount on my purchase of only 18 tubes, and then was nice enough to give me the same discount price on two more tubes when I had to order more after realizing I miscounted. My calls didn't have to be transferred even once to somebody else to get questions answered, pricing verified, etc. My orders shipped out the same day and arrived nicely packaged with clear installation instructions.

All told, I'm grateful for companies like LED Global Supply that treat their customers like real people and seem to take pride and satisfaction in doing business well. Great product from great people.

Awesome cooler/freezer lights!

We installed these lamps in a local dairy outlet store. The original florescent lights had not worked for some time. The tombstones and the ballasts were removed and these were direct wired to the switch. These lamps were a fraction of the cost of the lamps that the cooler door manufacturer now sells. The result has been fantastic! You can now see in to the coolers from the parking lot! Yet the light is not overbearing in the coolers. Sales from the coolers has increased significantly!

Replaced 12 tubes in mini mart cooler installation.
Easy install does not use existing fixture. This product is totally integrated as a stand alone tube.
Product shipped the next day form California. Fast delivery and great service. Thanks LED Global Supply.
LED GLOBAL SUPPLY
RETURN POLICY
If your return qualifies, we will issue an RMA number and provide you with an address and return instructions.
We must receive the product within 14 days of our RMA issuance-authorization.

You may return products within 15 days of shipment date, subject to the following:

1. All returns and exchanges must include a copy of the invoice or order number.
2. All returns must be approved by LED Global Supply. The "Return Merchandise Authorization" (RMA) number you are issued must be clearly marked on the outside of the box.
3. Return product must not have been used, installed or modified in any way.
4. Products must be in their original cartons and boxes and shipped with sufficient packaging material to ensure that they are resalable.
5. All ancillary items must also be returned and be in salable condition.
6. Return shipping is the responsibility of the customer.
7. Special orders and custom kelvins and custom beam angles products are sold as a final sale. These orders are non-returnable/ nor are they non-refundable, under any circumstances.
8. Cut products, such as strip lighting is non refundable.
9. Special orders and sales are non-refundable/non-returnable
10. After 15 days, a restocking fee of 20% may be applicable, plus the cost of the shipping will be withheld from the refund for products without manufacturer's defect.
11. We are not responsible for product returned without an RMA number.
12. LED Global Supply reserves the right to substitute comparable brands and styles, and repair or refurbish warranty products if necessary to satisfy the warranty exchange, based on stock on hand.
13. All orders over $2000.00 are non-refundable for credit under any circumstances and do not qualify for our 15-day money-back program.
CANCELLATIONS
If you would like to cancel a lighting order and we are able to do so before it ships, there will be no additional cost.
If your order has shipped, it cannot be cancelled and is subject to the return policy.

WARRANTY
All LED products are warranted against defective parts, labor and materials.
Warranty does not cover incorrect installation or misuse , abuse, acts of god or animal-insect infestation.

If your product fails within the warranty period: Call our Toll Free number at (800) 541-5006.
Or use our online RMA Request form here: https://ledglobalsupply.net/rma
Customer service will review your request, will issue an RMA number for return of product for credit or replacement (replacement only after 15 days).
Once approved RMA product is received and verified as ours: Replacement product usually ships in 24 hours at no additional cost.
ORDERS
LED Lighting orders can be placed online or by calling us Toll Free at: (800) 541­5006.
Phone orders can be placed from 8 am to 5pm (PST) Monday through Friday.
For larger orders, we encourage you to call for assistance to insure that your order is correct.
Feel free to order online anytime.

CUSTOM LED LIGHTING
LED Global Supply can offer special orders, such as custom kelvins and beam angles. Extra lead times may apply.

SUPPORT SERVICES
If you have any questions about your order, email them to info@ledglobalsupply.com
Email all technical assistance questions to: sales@ledglobalsupply.com - Your email will be answered by our Technical Department within 24 hours.

SHIPPING
We Do Not Ship To P.O. Boxes.
Since we are an Internet Based LED Sales Company, our inventory is dynamic and subject to change at any time. Larger quantities may require additional lead time for shipping.
Orders will ship FED EX Ground. Expedited shipping is available upon request. Expedited shipping must be requested by phone to confirm additional costs. Special rates would apply.
| | |
| --- | --- |
| Brand: Lumen Essence | Compare To: 75W T8 fluorescent |
| Cover: Clear | Length: 67 inches |
| Color (Kelvin) Temperature: 5000K | Diameter: 1.0 inches |
| Wattage: 22 Watt | Volts: 100-277V AC |
| Standard Beam Angle : 240 Degrees | Light Source: SMD LED |
| 3 Foot Waterproof Cable< | 5 Year Warranty |
| Lumens: 2420 | UL, DLC, FCC & NSF Certified |